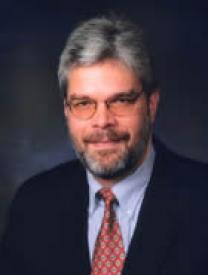 Director, Browne Center Hum Rosen Professor of Political Science
emansfie@sas.upenn.edu 215-898-7657
Edward D. Mansfield is the Hum Rosen Professor of Political Science at the University of Pennsylvania.  His research focuses on international political economy, international institutions, and international security.  He is the author of Power, Trade, and War (Princeton University Press, 1994), Electing to Fight: Why Emerging Democracies Go to War (with Jack Snyder) (MIT Press, 2005), Votes, Vetoes, and the Political Economy of International Trade Agreements (with Helen V. Milner) (Princeton University Press, 2012), and The Political Economy of International Trade (World Scientific, 2015).  He is also the editor of sixteen books and journal special issues, and has published articles in the American Political Science Review, British Journal of Political Science, Comparative Political Studies, International Organization, International Security, International Studies Quarterly, Journal of Conflict Resolution, World Politics, and various other journals and books.  The recipient of the 2000 Karl W. Deutsch Award in International Relations and Peace Research, Mansfield has been a National Fellow at the Hoover Institution and his research has been supported by grants from the Harry Frank Guggenheim Foundation, the Mershon Center, and the United States Institute of Peace. He is co-editor of the Cambridge University Press Elements Series in International Relations. He has been Chair of the International Political Economy Society's Steering Committee, Vice President of the International Studies Association, a Term Member of the Council on Foreign Relations, a member of the Graduate Record Examination Political Science Committee, Associate Editor of International Organization, co-editor of the University of Michigan Press Series on International Political Economy, and Program Co-Chair for the 2001 annual meeting of the American Political Science Association.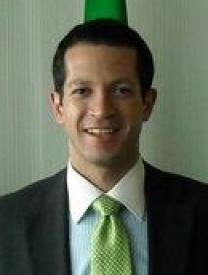 Associate Director, Browne Center Richard Perry Professor of Political Science
Michael C. Horowitz is the Richard Perry Professor of political science and Directory of Perry World House at the University of Pennsylvania. He is the author of the award-winning book, The Diffusion of Military Power: Causes and Consequences for International Politics. His research interests include military innovation, the future of war, forecasting, the role of leaders in international politics, and the relationship between religion and international politics. He has published in a wide array of peer reviewed journals, as well as more popular outlets such as Politico and Foreign Policy. He is also an investigator on the Good Judgment Project. Professor Horowitz spent 2013 working for the Office of the Undersecretary of Defense for Policy in the Department of Defense as an International Affairs Fellow, funded by the Council on Foreign Relations. He is affiliated with the Foreign Policy Research Institute, the Center for Strategic and International Studies, and the Center for a New American Security. He is also a Term Member of the Council on Foreign Relations and a member of the International Institute for Strategic Studies. He has held fellowships at the Weatherhead Center, Olin Institute, and Belfer Center at Harvard, where he received his PhD in Government. Professor Horowitz received his BA in political science from Emory University.
Center Administrator, Browne Center
Faculty Associates
Associate Professor of Political Science
Assistant Professor of Political Science
Stephen A. Cozen Professor of Law
Associate Professor of Political Science
Deloitte & Touche Professor of Management at the Wharton School
Klein Family Presidential Assistant Professor of Political Science
Professor of Political Science
Samuel A. Stouffer Professor of Political Science and Communication
Lauder Professor of Political Science
Professor of Political Science
Andrea Mitchell University Professor in Law, Political Science, and Business Ethics
Associate Professor of Political Science